Enterprise Networks Solutions wins West Mobility Partner of the Year 2019
Mesa, AZ – 04/30/2019 – Enterprise Networks Solutions today announced that it was honored as Aruba's 2019 West Mobility Partner of the Year 2019, awarded at the Aruba Americas Partner Summit, held in Las Vegas, Nevada, April 1-3, 2019. This annual Top Channel Partner awards recognize the achievements of the leading Americas channel partners and distributors for Aruba, a Hewlett Packard Enterprise company, in the areas of sales, expertise in delivering Aruba solutions, and commitment to customer service.
"Enterprise Networks Solutions ("ENS") is honored to have been awarded this prestigious status from Aruba Networks. We have over the past decade, gained the respect and trust of some of the best and largest Arizona clients and more importantly, the expertise and capabilities of our in-house engineering teams continues to grow along with the expanded capabilities of the Aruba lineup. Customers benefit from these partnerships resulting in on-time, in-budget projects that exceed their delivery expectations. 
–Larry Potthoff, President and Founder of Enterprise Networks Solutions.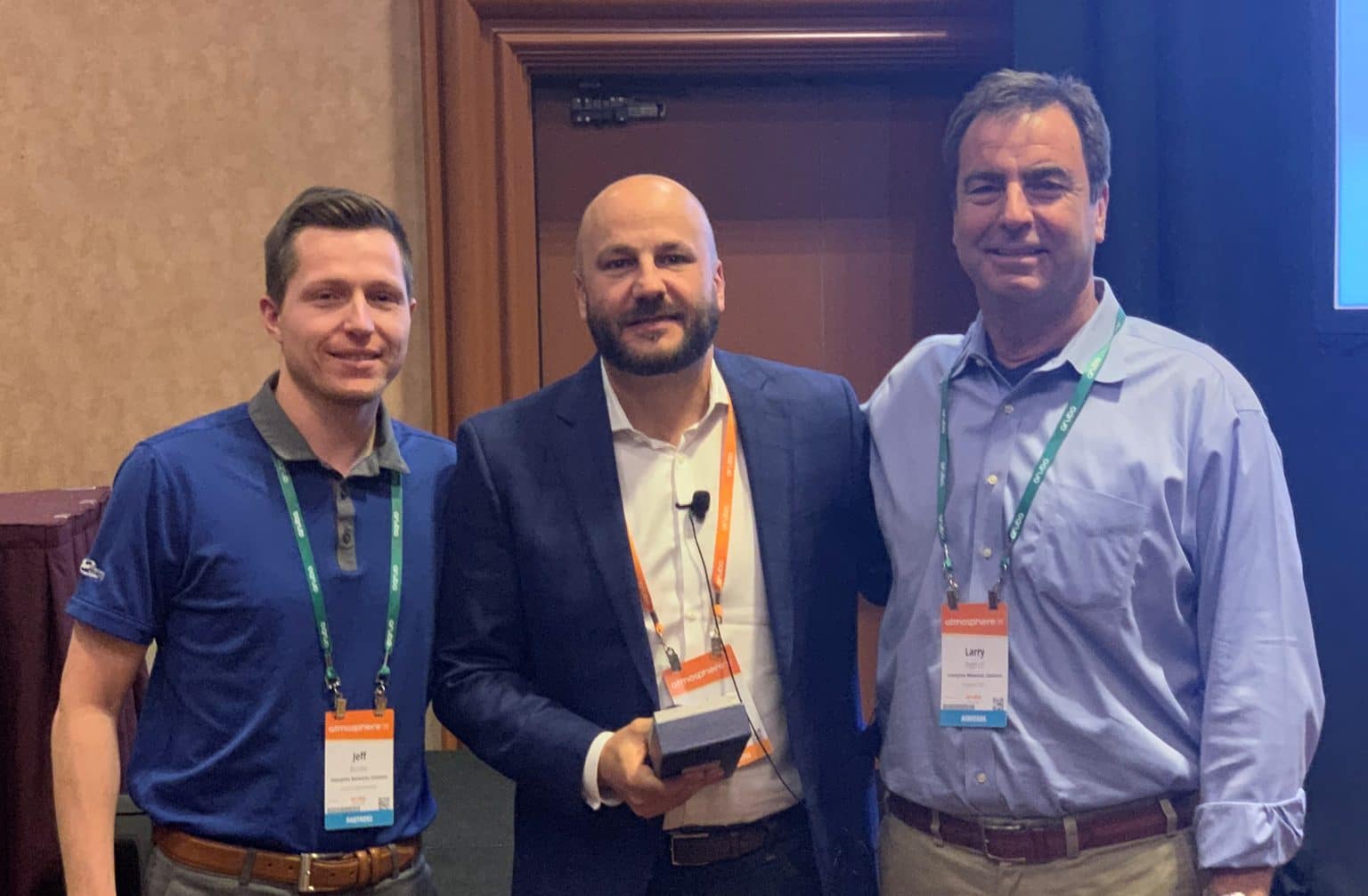 "Aruba's annual awards program is a chance to celebrate the achievements of our world-class partners, who are some of the very best in the business," said Jim Harold, vice president of North America channels for Aruba, a Hewlett Packard Enterprise company. "As organizations continue to adopt mobility, cloud and IoT, they need access to not just industry-leading solutions, but also to resources that understand their unique business and technology challenges, and who are committed to finding creative ways to solve them. We congratulate Enterprise Networks Solutions for being named a 2019 Aruba Top Channel Partner, and thank them for their dedication to their customers' success."
About Enterprise Networks Solutions
Enterprise Networks Solutions ("ENS") Corporation is a Best-in-Class,  Value Added Reseller ("VAR") serving Arizona clients.  During the past eighteen years, ENS has consistently offered a deep bench of engineering talent specializing in the design, installation, configuration turn-up, testing and support of enterprise class network infrastructure solutions.