Axis Communications
Connect, collaborate and tend to your customers from anywhere
The world is changing fast, and Axis makes sure we stay ahead of those changes. While security is still their main focus, they are gradually expanding into related markets using new network-based products and solutions. Axis Communications Solutions
Axis Communications provides network solutions in video surveillance, access control, intercom, and audio systems. They are enhanced by intelligent analytics applications and supported by high-quality training. Customers across the world use Axis Communications solutions to protect people and property and improve business performance.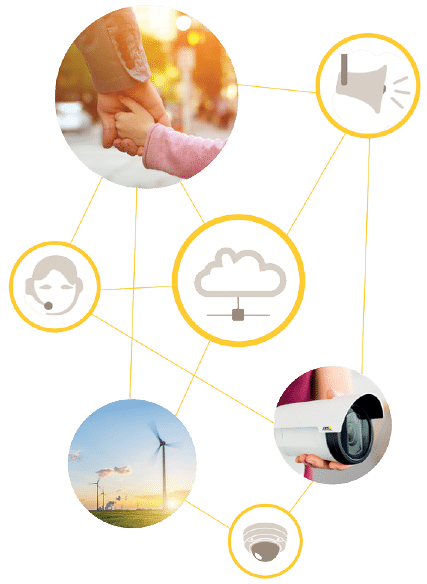 A wide range of network video surveillance solutions including cameras and encoders, Video Management Software and recorders, analytics and applications. Our IP-based portfolio ensures scalability and simplifies integration.
Complete, high-quality audio solutions to improve security, make live or scheduled announcements, or create ambience with great- sounding background music.
An extensive range of academy trainings, technical support and tools help customers to get the most out of their investment and work successfully with Axis solutions.
Find out more about how we can help your organization optimize workflows and fully leverage all available resources.