Aruba Networks Magic Quadrant 2015
This pretty much sums it up...
The 2015 "Magic Quadrant for Wired and Wireless LAN Infrastructure" marks the fourth time that Gartner has combined wireless and wired LAN infrastructure into one report. Each year, Aruba has appeared in the Leader's quadrant.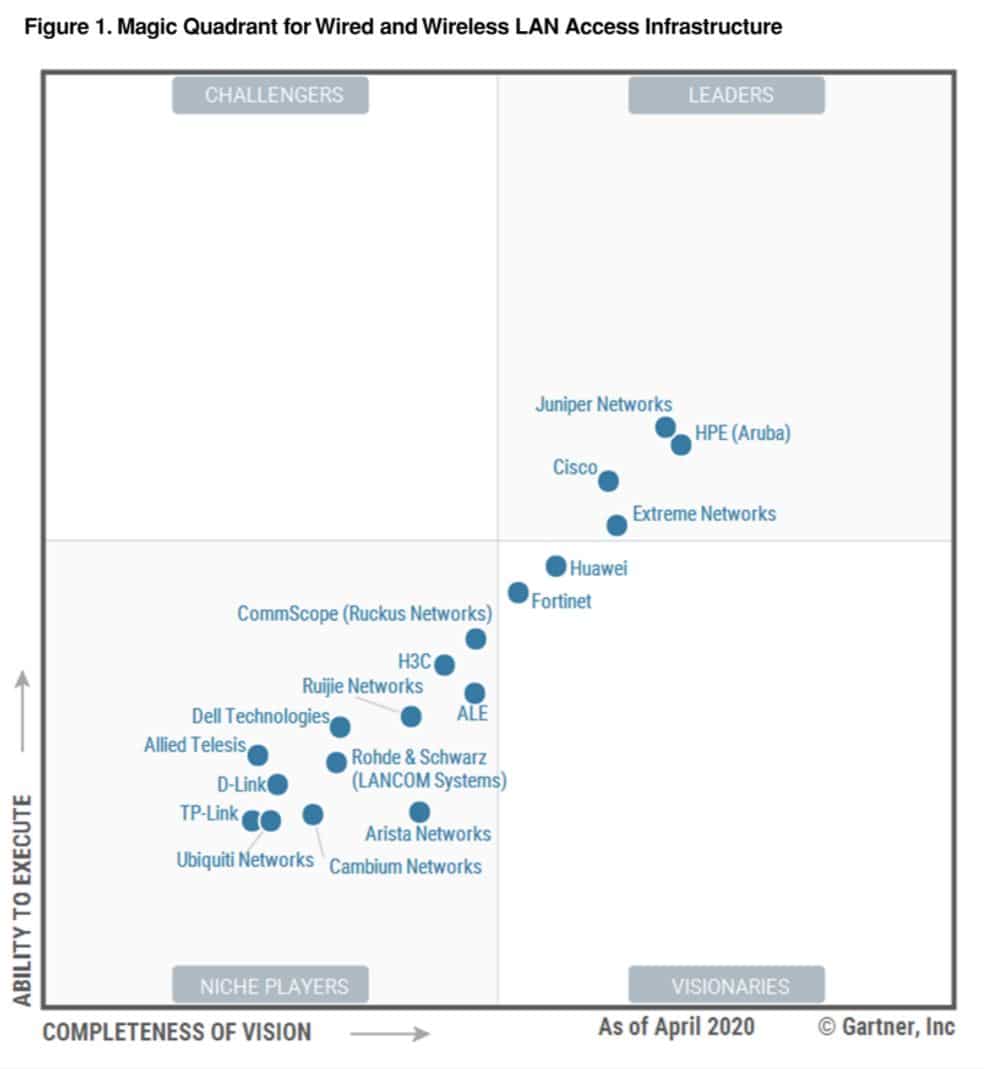 If you would like to see what Aruba Networks can do for your business, give Enterprise Networks Solutions a call (480) 505-1111 and we'll be happy to do a POC or talk to you about how ENS & Aruba Networks can solve your wireless infrastructure challenges.