Kentik provides powerful cloud visibility by using a system of agents to forward data such as AWS, Azure, GCP, and IBM logs into their SaaS platform. With these VPC Flow logs, Describe API, NSG Flow logs, and MS Graph APIs, Kentik can give you a view of your network traffic in the cloud, over the public internet, and on premises.
Kentik makes sense of the mountain of telemetry available from your public cloud infrastructure. Flow logs are combined with metadata from your compute, gateways, security policy, routing, private interconnects, cloud services, and network and web application performance metrics to provide fast answers and proactive alerts to better plan, run, and fix your AWS, Azure, and GCP infrastructure.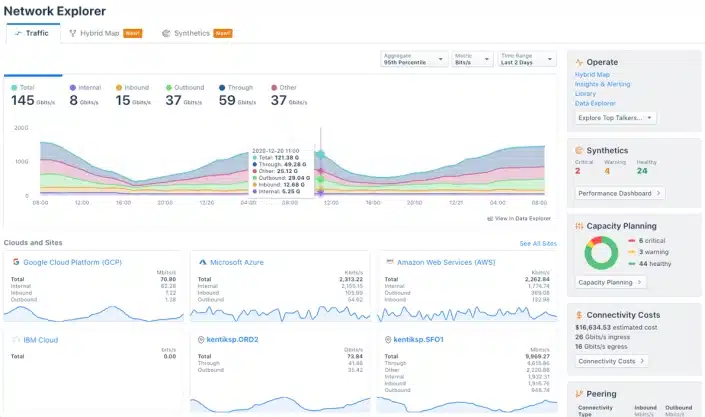 Say goodbye to your swivel chair. See your data center, clouds, and internet in a single view. Explore your network telemetry every which-a-way. Troubleshoot like the wind.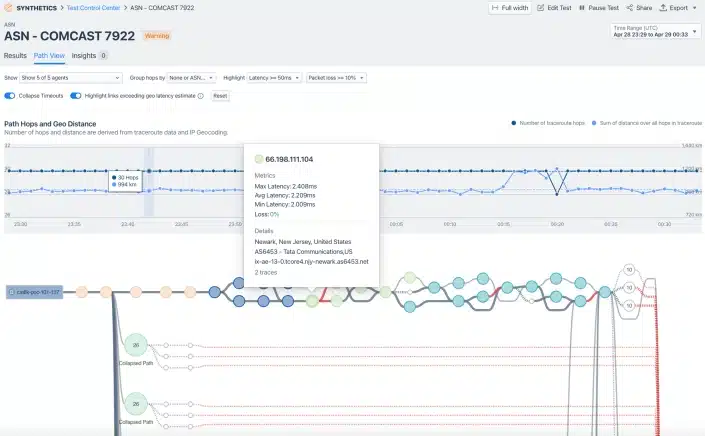 Monitor digital experience across network infrastructure, multiple clouds, SaaS applications, page load and transaction testing. Auto-configure tests based on your actual traffic.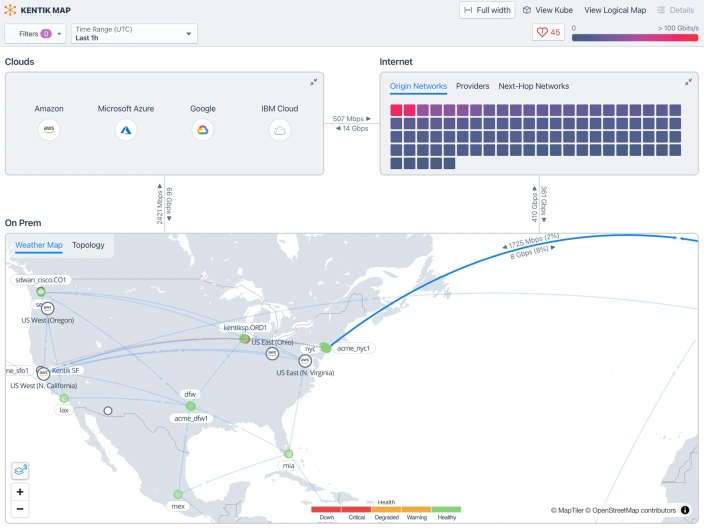 See all your traffic to sites and multi-cloud regions. Overlay inter-site performance data and health metrics. Cast the map and live updates for your NOC. Drill down into metro markets using infinite canvas visualization.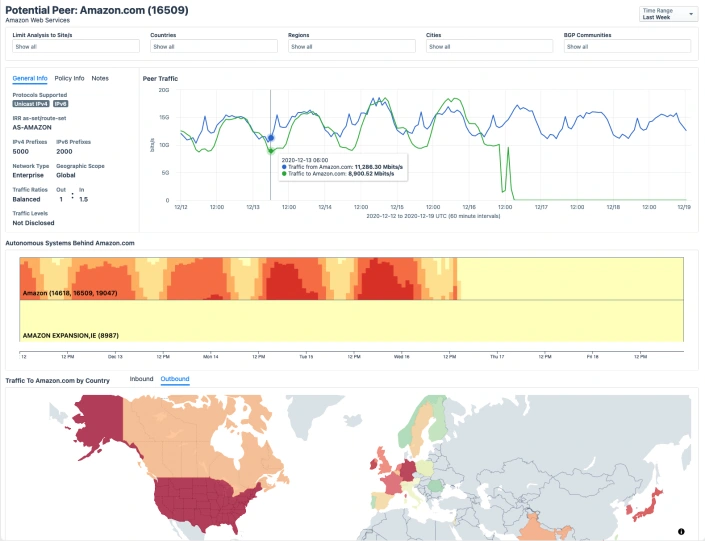 Discover the origin and destination networks that generate the most traffic to and from your network. Identify peering candidate networks for direct interconnection to offload traffic from paid transit links or saturated interconnections.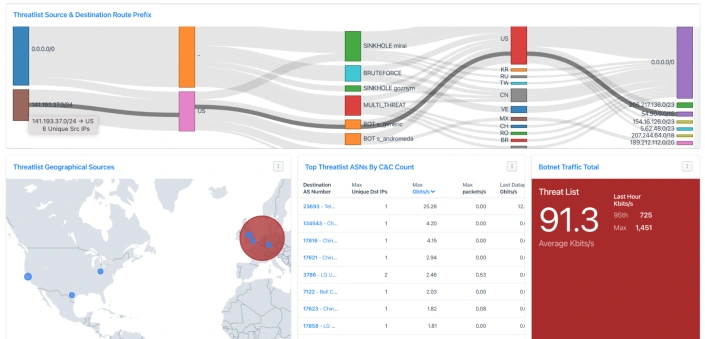 Identify threats to your network, such as botnet command and control servers, malware distribution points, phishing websites, and spam sources. Quickly see the extent to which your traffic is associated with known risks. Know their size, impact, and origin.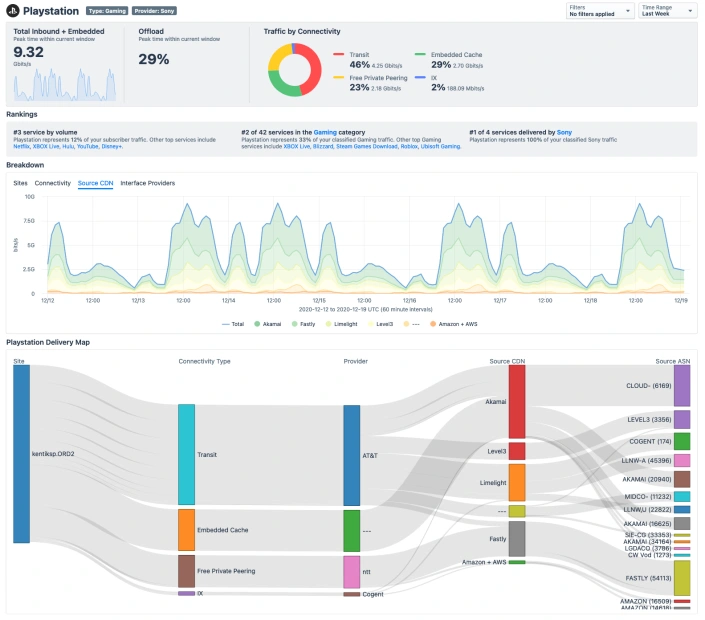 Understand traffic contributors and consumers across your network by content and content providers. Look for prospects and identify opportunities to create new services and generate new revenue sources.
What Kentik Customers Are Saying
Find out more about how we can help your organization optimize workflows and fully leverage all available resources.