Palo Alto Networks
Surpass limitations set by current legacy firewalls and network security infrastructures
Palo Alto Networks' offers real innovation in the firewall, enabling unprecedented visibility and control of all applications and content—by user, not just IP address. Based on patent-pending App-ID™ technology, next-generation firewalls identify applications—regardless of port, protocol, evasive tactic or SSL encryption, combat threats and prevent data leakage.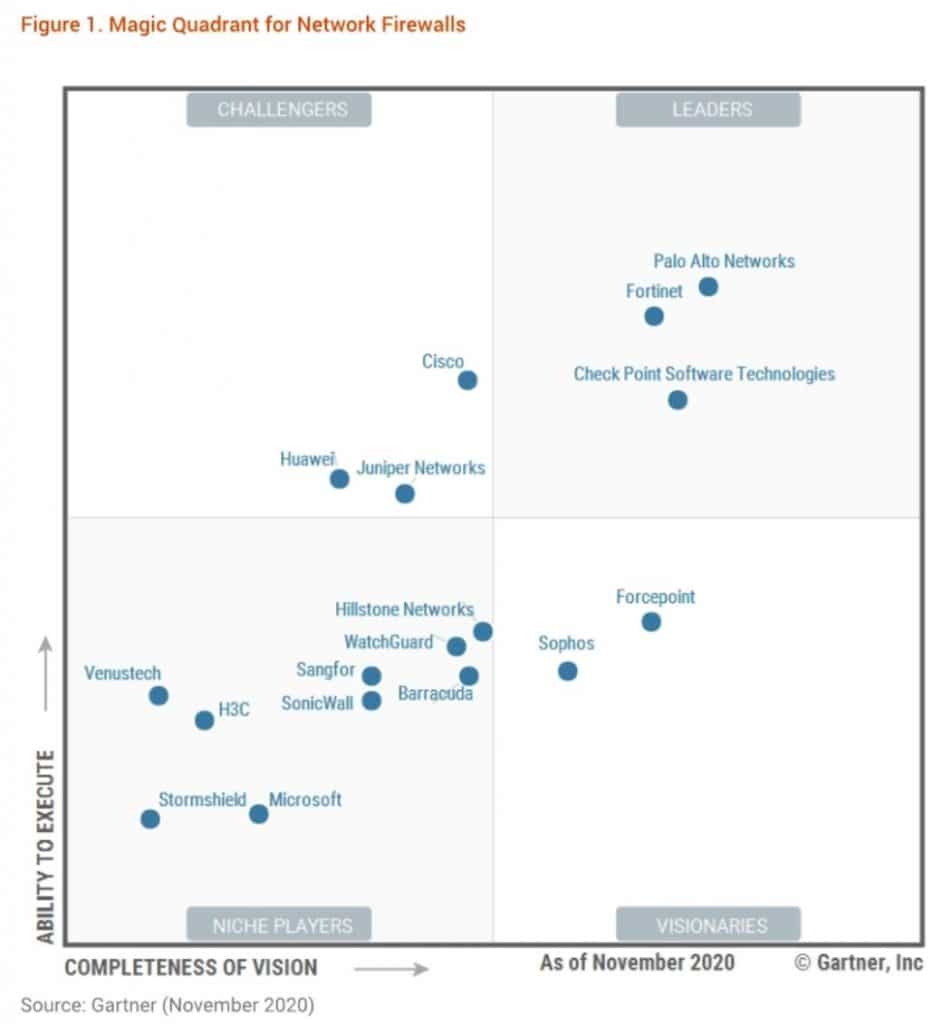 On Nov. 9, Gartner named Palo Alto Networks a Leader for the ninth consecutive time in its Gartner Magic Quadrant for Network Firewalls for 2020. Palo Alto Networks achieved the highest position for ability to execute and furthest position for completeness of vision in the Magic Quadrant.
In the last two months Palo Alto Networks has been named a Leader in three other major analyst reports that demonstrate the breadth of Palo Alto Networks vision. Palo Alto Networks recent recognitions include Leader in the The Forrester Wave: Enterprise Firewalls Q3'20, and The Forrester Wave™: Zero Trust eXtended Ecosystem Platform Providers, Q3 2020. Palo Alto Networks was also named a Leader in the 2020 Gartner WAN Edge Infrastructure Magic Quadrant.
With increasing attack surfaces that include hybrid clouds, remote workers, IoT devices and more, it's all the more important that Palo Alto Networks provides customers with deep visibility and protection from the threats of today and tomorrow, and extend security to all users and all applications throughout the enterprise.
Palo Alto Networks Solutions
Embrace web-based applications and social media. Maintain complete visibility and control. Reduce total cost of ownership through architecture simplification and device consolidation.
Find out more about how we can help your organization optimize workflows and fully leverage all available resources.