BlueCat Networks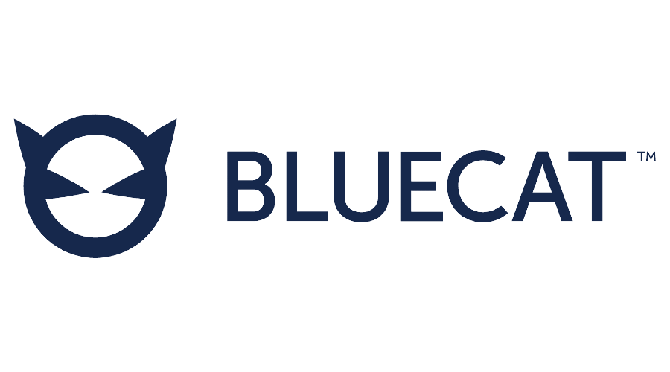 BlueCat IP Address Management, DNS and DHCP solutions provide the foundation for flexible, open and adaptive networks that are designed and architected for change. BlueCat unifies traditional data center and cloud compute to meet the demands of today's increasingly heterogeneous infrastructures, offering the flexibility to automatically scale and rapidly deliver core network services – without compromise.
BlueCat Networks offers true Enterprise-Class IP Address Management (IPAM), DNS and DHCP platforms in the form of proven, secure, reliable and scalable physical and virtual appliances.  BlueCat's solutions provide organizations with the visibility, management and control they require for their IP infrastructure, including DNS and DHCP. BlueCat's award winning solutions are DNSSEC and IPv6 ready.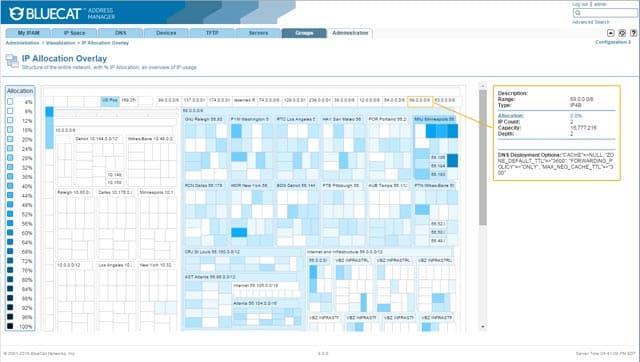 BlueCat Networks provides a smarter way to manage BYOD, mobile devices and cloud.  With powerful IT self-service, automation and workflow delegation, BlueCat Networks software solutions give organizations the power to manage "everything IP" in their network including devices, users and IP activity from a single pane of glass.  The result is a dynamic network that is more resilient, cost effective and easier to manage. With tightly integrated IP core services, BlueCat Networks' simple and scalable IP Address Management (IPAM) solutions have helped Global 2000 companies and government agencies reduce costs and solve today's most critical IT challenges – from BYOD and mobility to data center virtualization and cloud computing.  They also help organizations manage growth and change by easing the transition to new technologies such as IPv6 and DNSSEC. 
BlueCat DNS/DHCP Server delivers rock-solid DNS and DHCP for your network. When DNS and DHCP core services fail, business stops – Web sites are unreachable, network-dependent applications including e-mail, ERP, CRM and VoIP cannot function and users cannot find virtual machines or cloud services. Purpose-built to deliver the highest levels of performance, scalability, security and availability, BlueCat DNS/DHCP Server meets the business-critical DNS and DHCP needs of any organization to ensure always-on business connectivity.
Enterprise Networks Solutions selected BlueCat Networks because BlueCat Networks designs and produces network appliances that simplify complex administration and secure networks while reducing costly errors and downtime.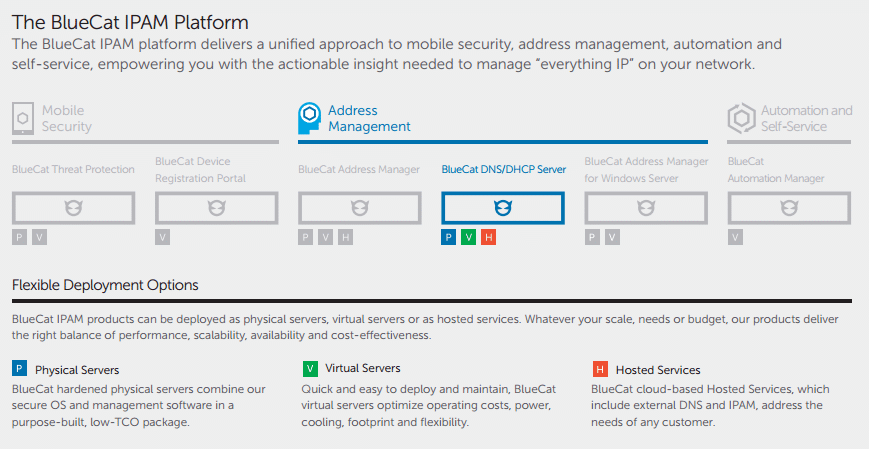 Proteus sets the standard for IPAM Intelligence. With new, innovative features and functionality that allow Proteus to control Windows DNS/DHCP servers, or BlueCat's own award-winning Adonis appliances, Proteus is the ideal IPAM platform for integrating multiple technologies into one cohesive, centrally managed platform.