Citrix
Citrix provides dynamic virtualization and cloud computing solutions to free you from traditional computing, allowing you to work 'anywhere, anytime, from any device' across private, public and personal clouds. Citrix people-centric approach to computing gives you the freedom to work securely and productively and gives IT the power to manage desktops, applications, servers and data at half the cost. 
Citrix desktop virtualization, networking and cloud infrastructure offerings radically simplify computing, taking online collaboration and desktop computing to a whole new level. You will discover better ways to do business, better ways to deliver IT services and better ways to work. 
WAN Acceleration/Optimization
Citrix CloudBridge provides a unified platform that connects and accelerates applications, and optimizes bandwidth utilization across public cloud and private networks. The only WAN optimization solution with integrated, secure, transparent cloud connectivity, CloudBridge allows enterprises to augment their datacenter with the infinite capacity and elastic efficiency provided by public cloud providers. CloudBridge delivers superior application performance and end-user experiences through a broad base of features, including:
Market-leading enhancements for the Citrix XenDesktop user experience
Secure, optimized networking between clouds
Acceleration of traditional enterprise applications
Sophisticated traffic management controls and reporting
Faster storage replication times and reduced bandwidth demands
Integrated video delivery optimization to support increasing video delivery to branch offices
Virtual Dekstops (VDI)
Citrix XenDesktop enables mobile workstyles by empowering IT to deliver Windows desktops and apps as mobile services. Users can self-select apps from an easy-to-use "store" that is securely accessible from tablets, smartphones, PCs, Macs and thin clients. Only XenDesktop delivers a native touch-optimized experience with HDX high-definition performance over mobile networks. XenDesktop is built on the new Avalon platform that offers simple management, fast deployment, support visibility, and a cloud-ready architecture.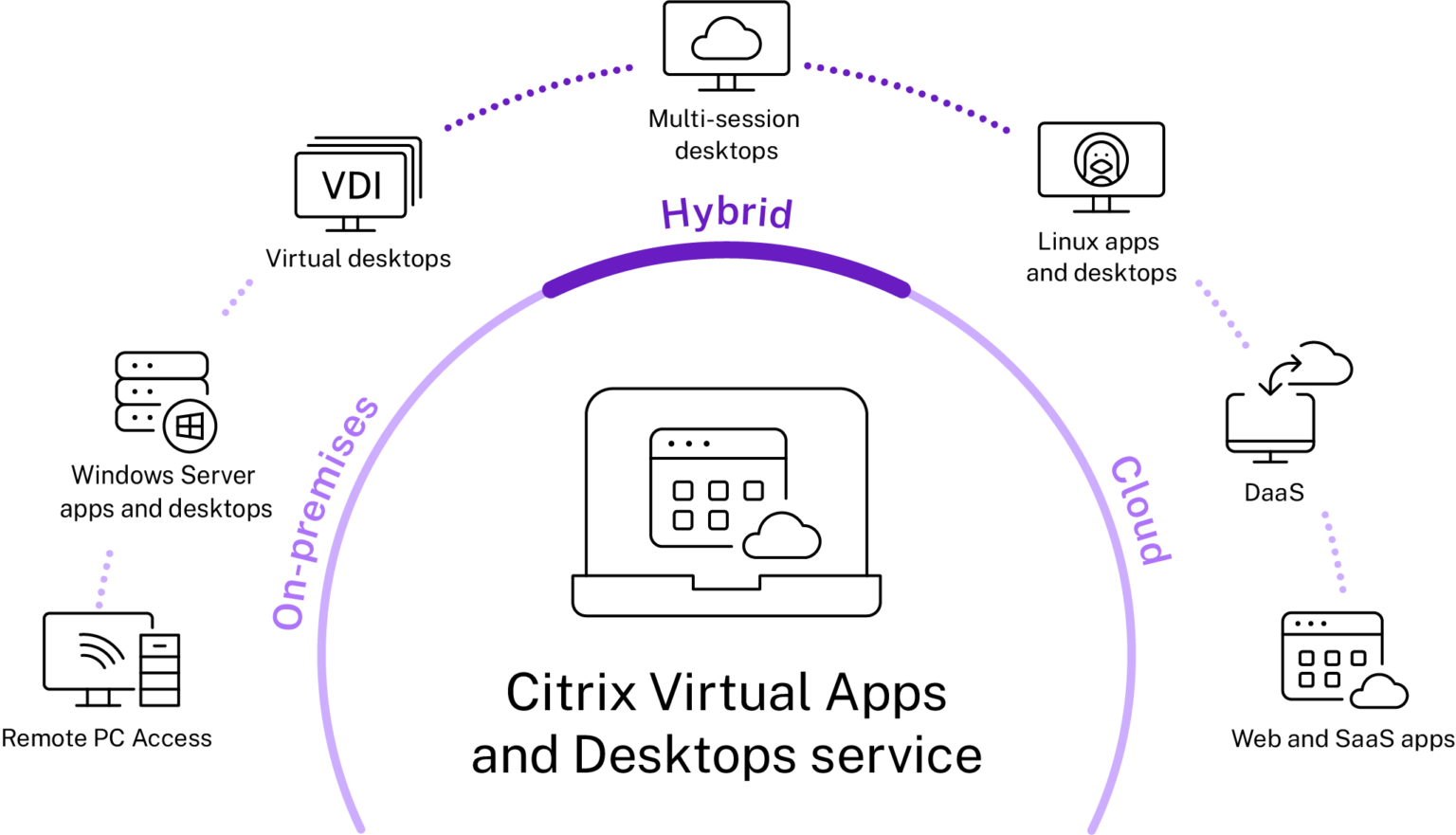 Mobile Device Management (MDM)
Citrix XenMobile is the revolutionary new way to mobilize your business. The product offers security and compliance for IT while giving users mobile device, app and data freedom. Users gain single-click access to all of their mobile, SaaS and Windows apps from a unified corporate app store, including seamlessly-integrated email, browser, data sharing and support apps.
IT gains control over mobile devices with full configuration, security, provisioning and support capabilities. In addition, XenMobile securely delivers Worx Mobile Apps, mobile apps built for businesses using the Worx App SDK and found through the Worx App Gallery. With XenMobile, IT can meet their compliance and control needs while users get the freedom to experience work and life their way.