Proofpoint
Proofpoint, Inc. helps the most successful companies in the world protect and govern their most sensitive business data. 
Proofpoint is an innovative security-as-a-service vendor that delivers data protection solutions that help organizations protect their data from attack and enable them to effectively meet the complex and evolving regulatory compliance and data governance mandates that have been spawned from highly publicized data breaches.
Simply put, Proofpoint solutions help organizations to:
Keep malicious content out of their environments
Prevent the theft or inadvertent loss of sensitive information
Collect, securely retain, govern and discover sensitive data for compliance and litigation support
Securely communicate and collaborate on sensitive data with customers, partners and suppliers
Founded in 2002 by Eric Hahn, a pioneer in corporate messaging solutions and former CTO of Netscape, Proofpoint has continued to stay ahead of the curve—and a rapidly-changing threat landscape—through continual innovation and a unique focus on enterprise communication and collaboration risks.
Patented and unparalleled technology puts Proofpoint in a class by itself. Proofpoint MLX™ machine learning, the application of big data analytics and the use of global threat correlation systems deliver unrivalled anti-spam and data loss prevention accuracy.  DoubleBlind Key Architecture™ ensures the complete security of archived email and other data. High-speed search technologies enable rapid discovery with guaranteed performance.
Proofpoint customers benefit from the scalability, performance and economic advantages of Proofpoint's ongoing investment in the latest innovations in virtualization and cloud computing.
Proofpoint is focused on securing organizations from advanced threats and compliance risks. Proofpoint is a recognized leader in both the email security and data archiving markets. Our solutions are proven and effective against conventional and advanced threats. And we're here to ensure that your email security doesn't miss a beat during your transition.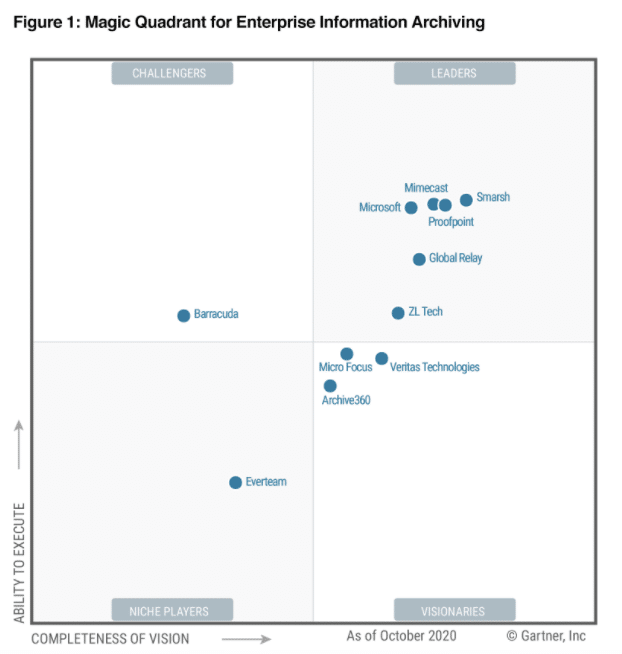 Proofpoint's track record speaks for itself:
Proofpoint has been recognized as a leader in Gartner's "Magic Quadrant for Secure Email Gateways" report for seven years running.
Proofpoint is a leader in Gartner's "Magic Quadrant for Enterprise Information Archiving" report.
Proofpoint solutions scale from small firms to the largest enterprises.
More than half of Fortune 100 companies rely on Proofpoint.
Proofpoint automatically blocks common nuisances such as spam, bulk mail and known malware. And it proactively protects against advanced targeted threats that spread through attachments and URLs.
Proofpoint's threat intelligence spans email, social media, mobile apps, and file-based malware.
Contact Enterprise Networks Solutions today to learn more about Proofpoint @ (480) 505-1111.